"With TracTech Systems, inventory that used to take hours to complete, only takes minutes. It's a system that not only saves us time, but also saves us money."
– Julianna O'Brein • Los Angeles, CA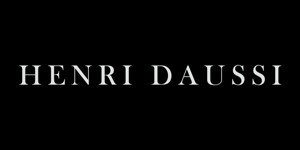 "TracTech Systems is a must have tool that accurately, yet effortlessly, controls your inventory. What used to take hours and an entire team, gets done in minutes with no human errors. From sales to production and shipping, every aspect of my business has benefited from TracTech."
– Jeff Loots • New York, NY

"Adopting TracTech's RFID tag system is one of the best things we've ever done! Pink Diamond is a high-volume operation; before we installed RFID, we spent hours every day in inventory and processing memo orders. With RFID tags, those hours become minutes, and we can focus on delivering high-quality order fulfillment service."
– Luis • Los Angeles, CA

"The TracTech RFID Inventory System has been extremely beneficial for MK Diamonds. Most impressive are the accuracy and the speed. We can scan a tray of 72 styles in 3-5 seconds. There is no longer any human error in our inventory management and in fact we often find misplaced styles, that employees have put in the wrong tray, because of the TracTech RFID system. Between the time that it saves and the accuracy of the information, the return on our investment has been significant."
– Los Angeles, CA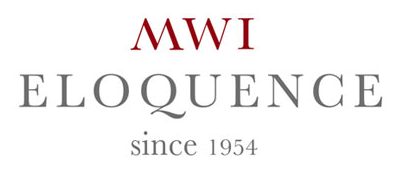 "MWI Eloquence is using a TracTech RFID inventory tag system to increase productivity and streamline operations. RFID technology keeps costs down while it helps deliver excellent service and increased customer satisfaction; and this system provides a very high return on our investment."
– Leslie Lew • New York, NY
V&A Jewelry
"RFID is doing great things for my business. I was spending way too much time chasing inventory, double checking every invoice to make sure the P.O. matched the pick. With TracTech RFID I am confident that the order is going out fast and it's going out right; and now I have a lot more time to spend selling and servicing my clients!"
– Ari Simonyan • Los Angeles, CA

According to GN Diamond, this direct diamond dealer is the fastest growing diamond company in America. And with business moving at such a rapid rate, GN Diamond needed technology that could keep up. The solution: TracTech Systems.
"This technology is fantastic," said Theresa Ligato at GN Diamond. "All you have to do is put your items in boxes and TracTech reads them and assigns information, quick and easy."
Theresa explained that since integrating TracTech Systems into the daily operations at GN Diamond, efficiency has dramatically increased.
"I used to do everything by hand," Theresa said. "This has been great for shows, and we've been implementing it more and more…every month we've been doing something different with it."
One aspect Theresa found particularly helpful was the fact that TracTech Systems doesn't just offer inventory numbers, but provides information about each piece. Thanks to the RFID tags, TracTech can tell the story of every item in your inventory.
"You can add the weight of the item, stock number, customer name – all very accurately and quickly," explained Theresa. "I can even insert customer names and print receipts using my current software."
The RFID tags also help to prevent losses and keep even the largest roster of clients manageable.
"This is very helpful for returning items that are on memo," said Theresa. "You used to have to write it down – now you can use the RFID for returns and do 10 customers at once."
Theresa noted that GN Diamond was very pleased with the amount of customization and versatility TracTech Systems offered.
"We're very happy with it" she said. "We're planning on implementing it for our jewelry inventory next."
Theresa expects TracTech Systems to perform exceptionally in this field as well.
"With TracTech, I can do inventory every day" Theresa said. "The more you use it, the better it gets."